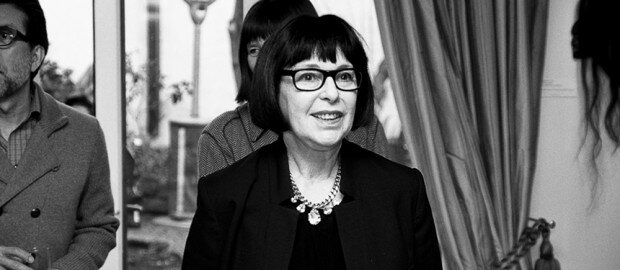 Roxanne Lowit is a renowned photographer in the world of fashion and art. Her work has been published in the American, German, French and Italian Vogue for years, as well as in magazines such as Vanity Fair and Tatler. Tomorrow, Saturday, March 16th at the Reykjavik Fashion Festival 2013 photography exhibition by Roxanne will be showcased in Eldborg, main hall of the Harpa Concert Hall from 11am-3pm.
RFF 2013 FASHION SHOWS
SATURDAY, MARCH 16TH
11:00 Doors Open
11:30 ANDERSEN & LAUTH
12:20 REY
13:10 HUGINN MUNINN
13:30 Break
15:00 FARMERS MARKET
15:50 JÖR by GUÐMUNDUR JÖRUNDSSON
16:40 ELLA
17:30 MUNDI 66ºNORTH
Tickets for tomorrow's shows are available at www.harpa.is and www.midi.is
We are looking forward to seeing you at the REYKJAVÍK FASHION FESTIVAL 2013!
Credit:
Photo: pressphotos.biz