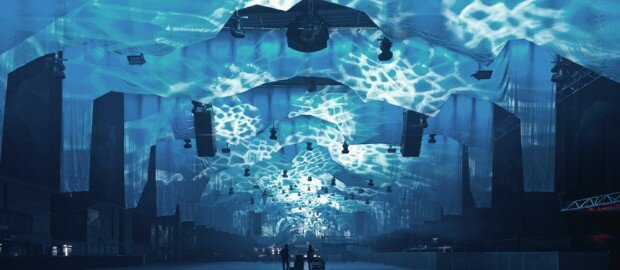 Atelier Kontrast is a multidisciplinary design agency. They work in multiple areas including show and event design, lighting design, interior design and graphic design. They develop concepts for various events, stages, corporate designs, websites and print. They give house fronts and interiors the right lighting and produce retail and trade fair concepts.
Each new challenge strengthens the links between the different departments of the agency, keeping the team up to date and ready for projects of all sizes and levels of complexity.
The duo is very excited about working in Iceland, especially at such a beautiful and unique location as Harpa. "Meeting the people, experiencing the country and engaging in a creative process with the labels and designers has been special for us and it has also been challenging to create something special with no time spare. Everyone has committed themselves passionately to the project and to expressing their creative visions. Being a part of this has been rewarding." – says Wolfram.
They find the Icelandic fashion scene unique and believe that, as Glatz explains, "this stands in relation to the geographic position of the country. Iceland lies where tectonic plates are drifting apart: between the US and Europe, between worlds if you so will. It is an island community where people are well connected and have a healthy creative exchange. Global influences are accessed through the media and travel but are then digested far away from the big cities of the world, back at home where one can focus on the creative process. This gives space for original ideas and concepts."
The RFF team would like to use this opportunity to thank Wolfram and Valentin for their generous contribution to this project.